Credit/Debit cards only
for these cheap rates!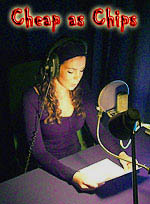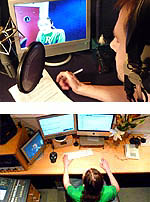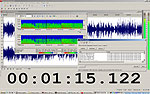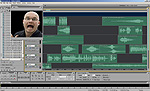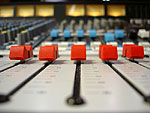 CHEAP AS CHIPS - LONDON W1
CHEAP VOICE RECORDING/ISDN
PAYMENT BY CARD ON THE DAY ONLY

Cheap-As-Chips value-for-money voice recordings - in the same building, and with the back-up and support of the team at The Sound Company studios.

Located close to Oxford Circus in the heart of London's "medialand" and close to BBC New BH, our bijou voice recording studio has Pro Tools, ISDN, Skype & normal 'phone patches, blisteringly fast FTP/File Transfers - and, of course, human know-how with our excellent studio engineer - Alan Leer.

Location Map & Details

c/o The Sound Company, The Old School, 23 Gosfield Street, London W1W 6HG
Tel: +44 (0)207 580 5984 or 580 5880 Email: Bookings@Cheap-As-Chips.com

With room for a single voice and a single client, the studio is designed for simple voice recordings or ISDN link-ups.

No frills, no unnecessary fancy toys, no client sofas, no expensive egos to maintain. If you can't attend we offer remote client participation via Skype or landline phone. It works brilliantly.

Budget blown? For central London, it's a very cheap price due to it's bijou size. It also runs a simpler version of Pro Tools on a Mac. We use a Neumann TLM 103 microphone as standard, feeding a SPL Channel One mic preamp or a Focusrite Green.



---

Our lowest rates are based on payment by Credit/Debit Card only.

1/2 hr "wild" Voice Record or 2-line ISDN (inc. APTX), £40.00
(all prices plus UK VAT)

1 hour: £70.00, thereafter £70 p/h in 1/2 hr blocks pro rata

With pictures for reference (not locked/sync'd) add £20 p/h

Out of hours charges: Outside of Mon-Fri 09.00-18.00, add £40 p/h (more at w/ends)

Usually ISDN link-ups are 2 line, 3-line ISDN add £30 p/hour ISDN rates assume incoming calls. Outgoing calls charged at BT Data rates + 20%

Printing/photocopying - in excess of 20 pages, 5p per page

Bought-in meals/refreshments - cost + 5%

UK clients add VAT at 20%. You must pay by Credit/Debit Card (inc. Amex) at the end of the session.

A few days later you'll receive an itemised "paid" invoice. That's how it works to keep our rates so cheap.

If you need multi-voice recordings or more space - visit our sister company The Sound Company

To make a booking or just to have chat - call/email us - see panel on the right.

Scroll down for more...



ATTEND - OR PRODUCE BY PHONEPATCH?

Being in the heart of London's West End, we're ideally placed for top talent voice artists (see the local Voice Agents list at the bottom of the page). Clients normally attend if locally based (London, W1), & can use our main client reception. But there is no problem at all setting-up a phone patch to (or from) anywhere in the world so you can produce/direct via your home, office or mobile. If we originate a call we'll charge at BT rates + 20%.

If you are SKYPE enabled - that's cool too - and FREE, or just call our Skype landline-style studio number from any phone. By the way, it's usually far superior to a normal phone patch!

If you are attending you can take your edited or unedited recording away on an audio or data CD (£5), or copy it across to your USB flash drive or disk. Otherwise we have our own firewall transparent File Transfer system, and of course our own FTP sites.

Coffee, water, fruit & biscuits are available for self-serve in reception. Approx. 21 types of tea are available. You can order meals, but these will be charged to you.

Generally, using Pro Tools, we "rock 'n' roll", i.e. we go back over stumbles and re-record over them. At the end of a recording some editing/cleaning may be required to reduce/remove obtrusive breaths or mouth clicks. Many clients have their own editing facilities, so if you want us to edit and provide you with a finished "clean" recording - please allow enough time. The amount of "cleaning" can depend on the voice artist, the weather - or a badly written or laid-out script!

This process is usually non-client attend. Depending on the type of job, this could involve just cutting the script into manageable chunks, or every sentence (or word) could be a separately-named file. We regularly convert to many file types, and only use professional file conversion software. In fact we have a USA client who records languages all around the world for various diverse projects - the files are often sent to us for conversion from all the individual studios. This ensures the client always has consistent results (for their client) across all languages.

"Cheaps as Chips Studios" is part of The Sound Company Limited, 23 Gosfield Street, London W1W 6HG. Our transaction currency is GBP, including payment by credit/debit cards. VAT at the current rate will be added to all UK invoices. Once you've confirmed your session by email, we will turn other work away for that time slot, hence you will be charged even if you don't ultimately use it.